Arts and Culture
Patis Tesoro and Odette Cagandahan never shared a life story until recently. An accomplished fashion designer and cultural icon, Patis is the embodiment of a Filipina in complete control of her powers. Having reached the full maturity of her gifts, she turns anything that she touches into a work of art. Odette, on the other hand, is an artist who is yet to uncover the range of her expressive skills and, through this show, has just been formally introduced to the Philippine visual art scene.
Odette, Direk Frank Rivera, Patis Tesoro, Direk Lino Dalay, Direk Louie Ocampo and Doy Baldemor. During an exhibit in Paete last year Jan, 2009.
http://www.paete.org/forums/viewtopic.php?t=7442
Odette and Patis.
Separated though they may be by social, economic and generational divides, Patis and Odette have crossed paths because of art. It was in a local group exhibit in Paete, Laguna where the two women met: Patis was one of the guests at the opening while Odette was one of the participating artists. The raw emotional force that underlined the figuration-self-portrait and faces of other people-in the young artist's work caught Patis attention. Sophisticated though Odette's technique may be, a robust local color, a sliver of native spirit charged her canvases.
Such is Patis mentoring spirit that on the spot, she offered Odette the space and the opportunity to work under her wings. It was an invitation that was hard to resist, not only because it would alleviate livelihood concerns but because it would introduce Odette to a much more vigorous worldview, a sense of craftsmanship rooted in tradition, and of "belongingness" fostered by such an arrangement.

Needless to say, Odette agreed, finding herself in a vast studio with all her paint and canvas requirements. The studio is one of the larger spaces in the Tesoro compound in San Juan and is connected to Patis' atelier and to the actual residence of the family. Surrounded by furiously growing greenery, the house served as a sanctuary whence Odette would paint, serenely and introspectively, one portrait at a time.
Despite the devotional attention to details, Odette's works are never small: one painting, for instance, can overtake a wall. Their sense of smallness is generated through the building blocks that comprise an object, say the warp and waft of fabric or the indentation of a bead. These details accrue and become symphonic, ramifying into evocations of haute couture or the startling silhouettes of the human figure. What Patis has taught Odette through her emphasis on embellishment is the importance of craftsmanship. In order to evoke beauty, one has to know its splintered sparks.

Patis' own exhibit, which casts a protective shade over Odette's, masterfully exemplifies her profound passion for detail, and how minute gestures become elaborate ornamental expressions. Her fans, for example, feature elements that can easily assume the peacock's grandiose colors or the serenity of a lavender field in summer. As art objects, the fans never lose their functionality, which makes them all the more deserving of admiration, considering that they reflect an exceptional ability to transform ordinary articles into masterpieces of visual delights.
It is difficult to determine to what extent Patis and Odette inspired each other: the life of the imagination resists calibration. But more than inspiration, what the two women have manifested is a partnership of talent based on a commitment to art and its capacity to project beauty and soothe the pain and sorrows of mortals. As female artists, they have demonstrated that it's possible to overcome self-aggrandizement and strive toward genuine altruism.If there's any proof to mentorship's benevolent spirit, it will be these two unforgettable exhibits.
Contact Details:
For inkquiries, please call (63 2) 813-2310, (63 2) 812-5034 or email: info@finaleartfile.cominfo@finaleartfile.com.

Finale Art File
Pasong Tamo

Warehouse 17,
2241 Pasong Tamo,
La Fuerza Compound,
Philippines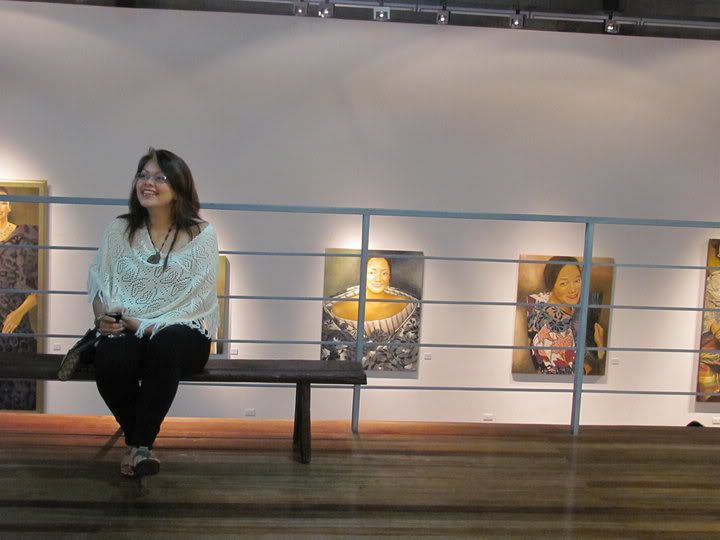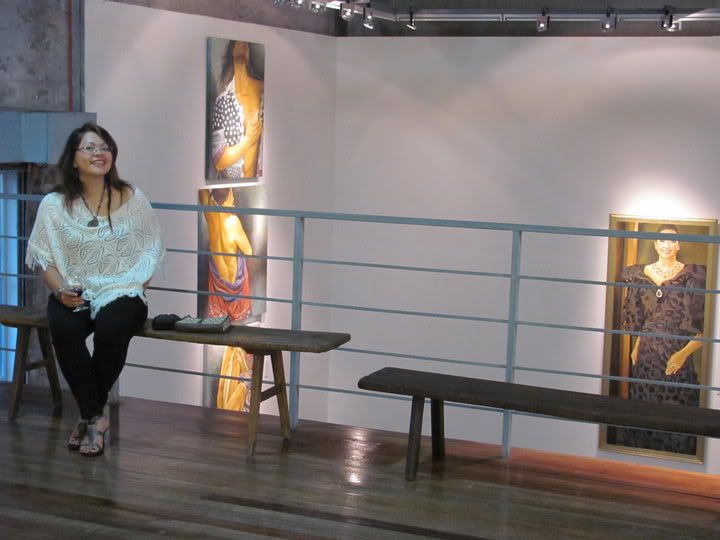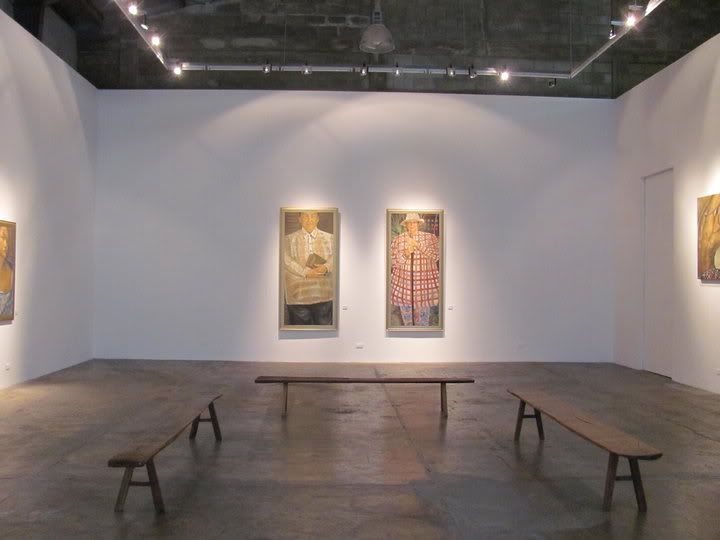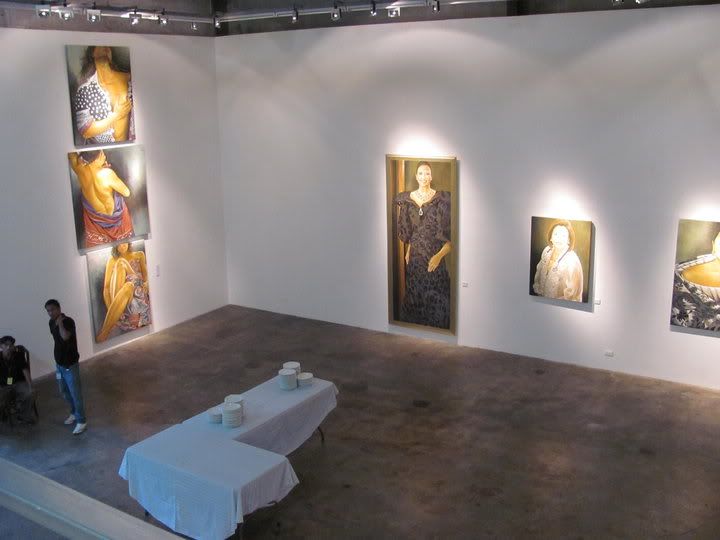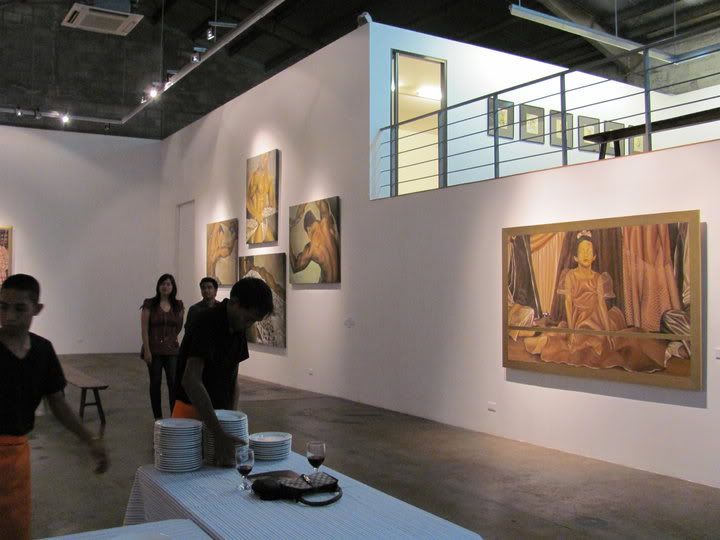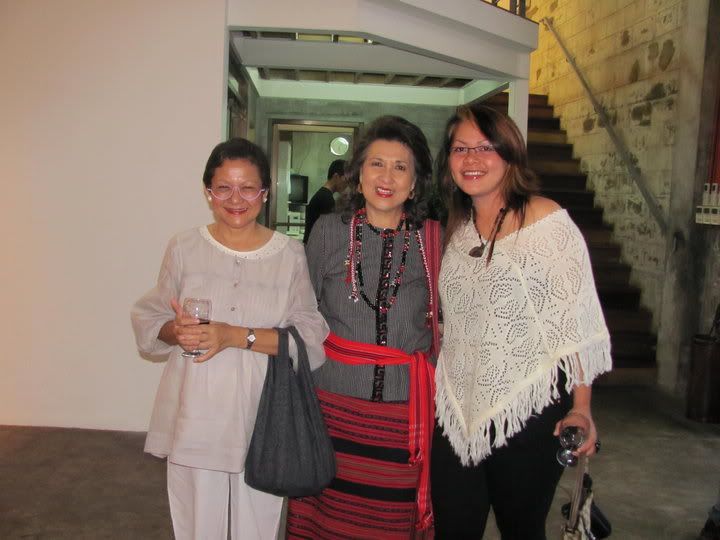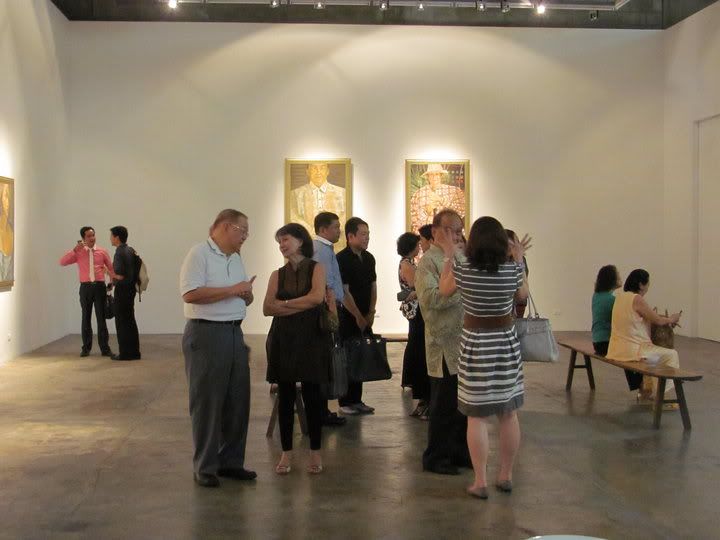 Doc Nilo Valdecantos, Odette, Otep Baņez and Glenn Cagandahan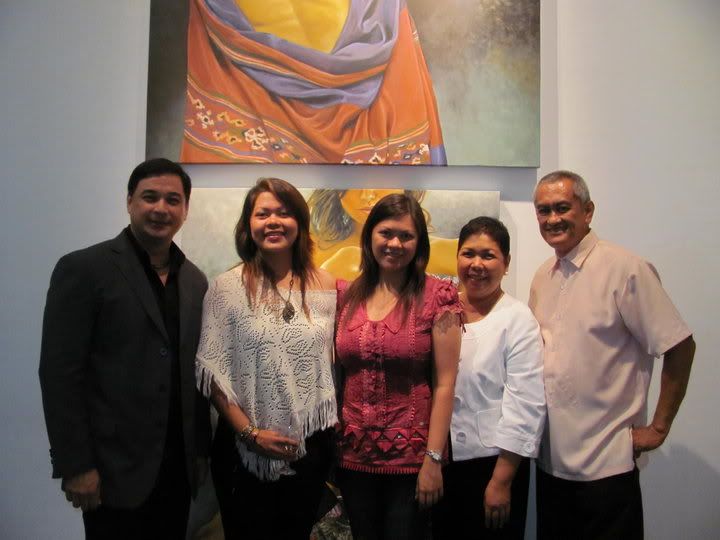 Actor Ricky Davao, Odette, Christine (sister), and pround parents Pastor Iris and Mary (nee Ac-ac) Cagandahan.
Odette, Glenn and Christine
Apo ni Isaac

CONGRATS!!!
Note:
Photos were grabbed from Odette's Facebook account