March 24, 2006, Oracle (Philippines) Corporation-Directors & Staffs visit the Elementary Schools here at Paete



These are the pictures during the meeting... held at Paete Elem. Central School


from the left: Mr. Krishna Sistla-Asia Pacific Director,Oracle Education Initiatives. Mr. Yashi Kant-Managing Director of the Oracle (PH) Corp. Ms. Janet Garcia & JOan Domingo-Oracle (PH) Volunteers



Frm the left: Mrs. Madriņan-IES Principal, F. Navarro-PES Think.com Admin. Mrs. Cabisidan-IES Think.com Admin. Ms. Alegre-QES Think.com Admin. Hon. E. Cadayona-MUn.Mayor. Anne Lan Kagahastian-Candelaria-

Former PAETECH Chairman of the Board

, Judith Rivera-H.R Director, Mrs. Martinez PES Principal, Mrs. Valdellon QES Principal.


Awarding of the students for the most resourceful educational content of their websites....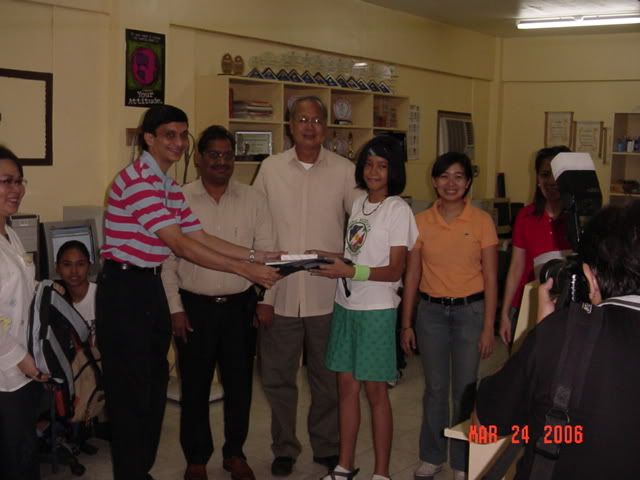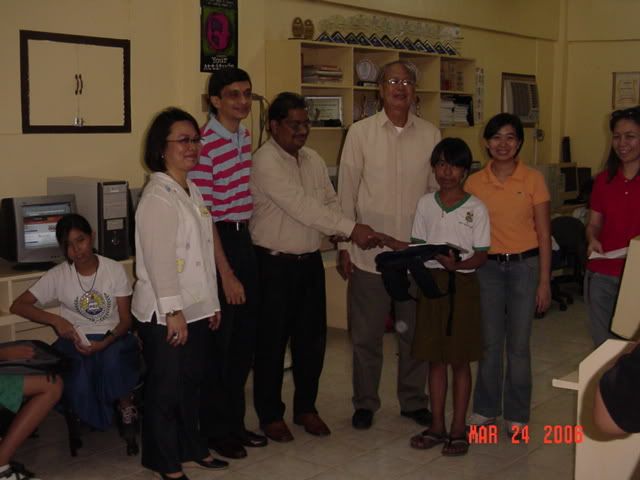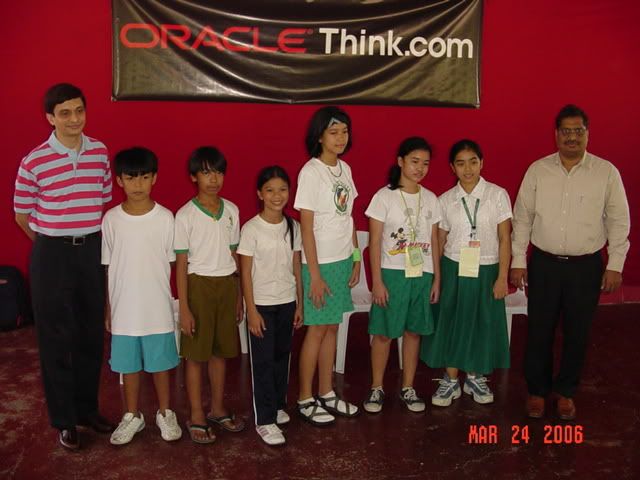 Mr. Yashi watching the students while using the Think.com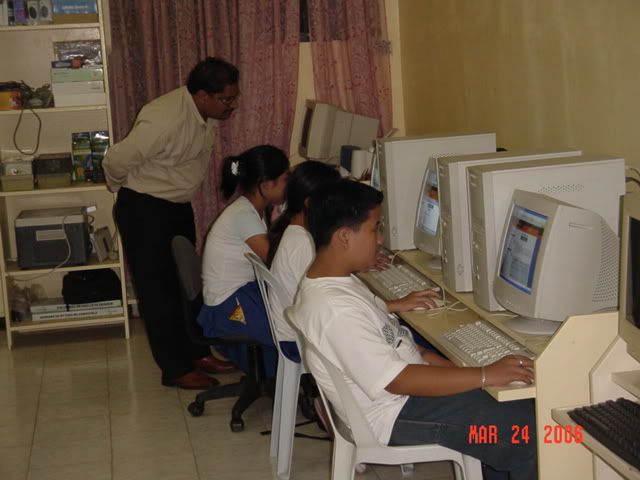 The Group Picture...... with all the Paetech Students