PEQMNHS Intramurals 2006
[/[Print]\]


---
#1: PEQMNHS Intramurals 2006 Author: Arjhei37,
Location: Paete, Laguna, Philippines
Posted: Sat Aug 26, 2006 9:24 am


—




Mr. and Ms. Intrams/Sophomores Reiniel Cadapan and Rebecca Cajipe w/ Sir Lance Afunggol and Mam Jeany Baldemora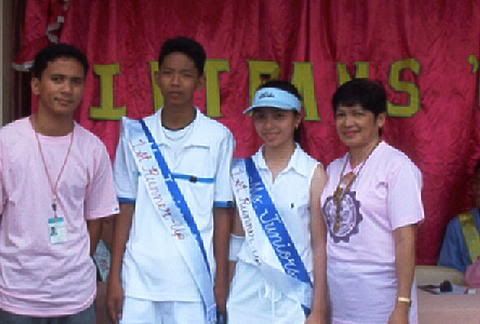 Mr. and Ms. Juniors Jomar Salceda and Beah Fernandez with Sir Robert Cuevas and Mam Arsenia San Juan



Mr. and Ms. Freshmen Rodgie Cagayat(?) and Elissa Cadayona with Supreme Student Government Officers Jun-jun Eduvije and Cunthia Balan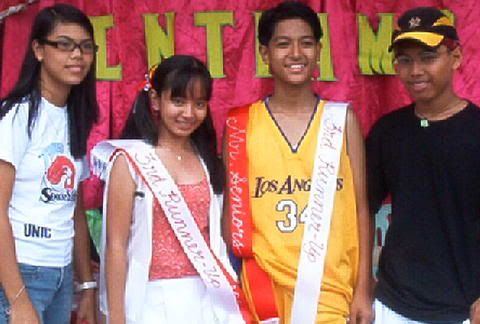 Mr. and Ms. Seniors Timothy Bernas and Patricia de Chavez with SSG's Renette Magracia and Rene James Balandra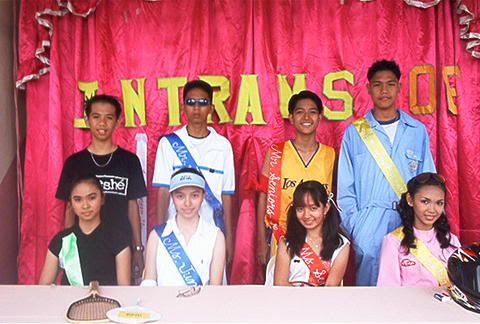 All Together Now!!!!

PS....
Isusunod na lang po namin yung picture ng ballgames.......
Thank you po.......
---
---
---

output generated using

Powered by phpBB © 2001, 2005 phpBB Group